2020 Census Resources for Kansas Outreach
Here Complete Count Committees (CCCs) can access a variety of documents to help with their 2020 Census campaigns. 
Important Sites for 2020 Census Data and Resources
Census Outreach Materials
To help partners effectively engage their communities, the U.S. Census Bureau offers materials about the 2020 Census that can be shared with the public and provides resources that explain why participation in the 2020 Census is important. Specific materials target messaging for Hard-to-Count (HTC) populations such as young children, seniors, rural residents, Black/African American, Hispanic, Tribal, Military, and many more audiences. Scroll down for the latest resources, and be sure to check back regularly as new materials in multiple languages are continuously added. (Note: nearly all materials are provided in English, while some are provided in Spanish or other languages.)
Resources include toolkits, posters, fact sheets, promotional items, videos, and much more. Go to 2020Census.gov to download.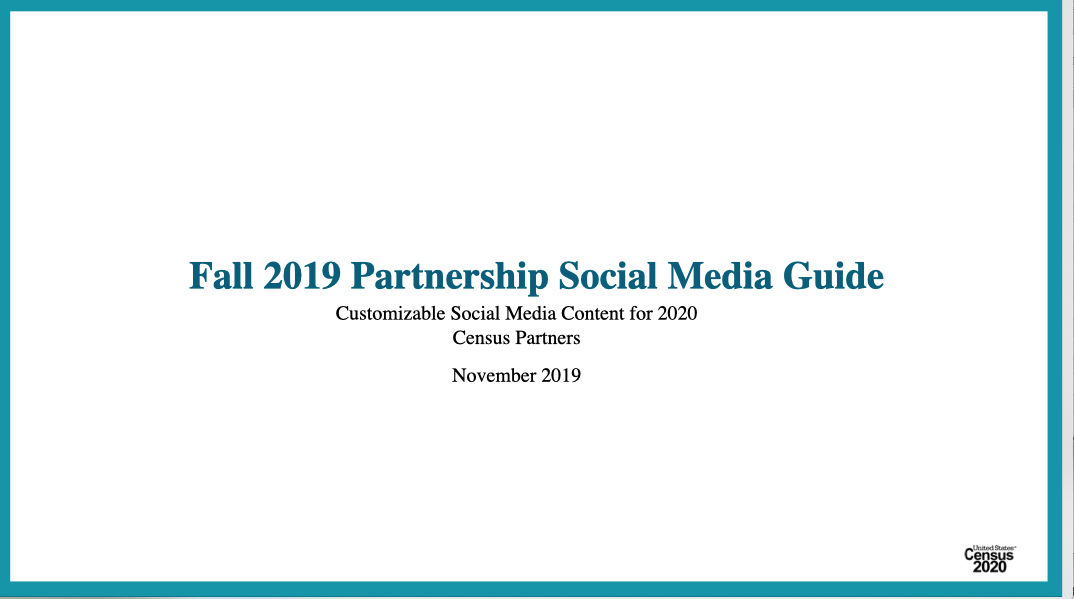 PARTNERSHIP SOCIAL MEDIA GUIDE
(will automatically download)
Community Outreach Materials
Census Resources for Libraries, Schools and Businesses